Dirk |
Comic Book Geek
,
Film Fanatic
24 Jul 2010
So tonight's post on 2112 was going to be all about how much I often want to junk-punch guys like Tavis Smiley, Roland Martin and Michael Eric Dyson with a brick and how and why I think I outta be allowed to for the sake of Christmas and  puppies and also to promote general cultural sanity and thereby ensure the future of life the universe and – well – everything  … But then a couple of hours ago I can across this little news item "SDCC: Warner Bros. Planning 'Wonder Woman' Surprise?" And it all went a little like this …
"Ok, remember how we said that David S. Goyer was potentially being considered a frontrunner to direct "Superman: The Man of Steel" reboot godfathered by Christopher Nolan, but might not be able to because he was considering another super-hero property? Well, here it is. We're hearing that at ComicCon sometime in the next 48 hours or so WB/Legendary are going to announce Goyer and a "Wonder Woman" film for 2013. What's Goyer's role going to be. As a director? A writer? We're honestly not sure, the intel is fuzzy. Again, we don't know if this is true, so take with a huge grain of salt if you will, but it's intriguing information if it's correct. Either way, "Wonder Woman" is long overdue to hit the screen (would be nice to get a female super hero perspective that isn't "Elektra") and even if this info isn't true, we're pretty confident that some kind of Amazonian announcement is going to take place."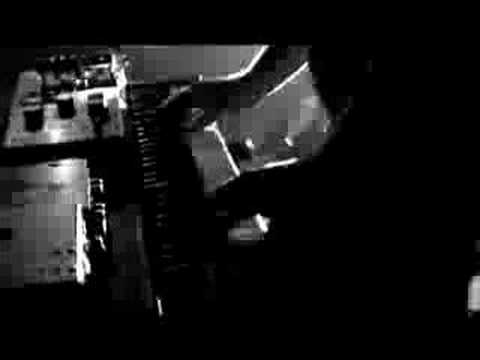 Which of course started me thinking – and not just because the what if comic book slash genre film casting game is one of my all time favorite past times [don't judge, my first real job was in a comic book store]. But rather because this particular character's road to a theater near you is something a ghost from one of my past lives.  You see, gentle readers, once upon a time your friend and humble narrator had this brother from film school … Who hadn't thought – you know what would be great thing to do a screenwriting degree – child advocacy work in "stressed" urban communities … And instead found herself one of [yes her, yes brother, no it's none of your business], now where was I? O' yeah, as one of the scores upon of scores upon scores of wannabe screenwriters asked to pitch a take on Wonder Woman on film. Now needless to say it didn't work out but she still kept me awake all night talking about it. So I have one or two ideas on the subject of Wonder Woman: the Movie that I'm now going to share with you two crazy kids.
First and foremost is this little piece of free advice to Hollywood in general and Warner Brothers in particular … Don't. Do. It. No seriously, I'd love to see a Wonder film and a lot of other people would too, but this just the wrong time to do one. Why? Well, it has to do with something Ridley Scott mentions during Legend's DVD commentary. While talking through Legend's casting process he noted that at given time, Hollywood is short of a particular type [actor-wise] and right now it's just short on Wonder Man types. They should have pulled the trigger back when Catherine Zeta Jones was up and coming – she was perfect for it … as were a couple two three of her peers. Today on the other hand even the best choices – talented as some are – are less than ideal. But, since the suits are gonna make it anyway:
Now where to start, o' yeah … start with a Bava-esque haze of ancient Greece … with Herakles' theft of Hippolyta's girdle then the revenge of the Amazons and their subsequent exile to Paradise Island. Skip all of that Diana sculpted from clay stuff and flash forward to the island during WWII and a downed fighter pilot named Steve Trevor washed up on its shore and discovered by the Amazon's princess. [Don't dare skip this part, and don't start thinking about shifting to the present day, the whole don's it to fight the Nazi's is fking crucial to making the red, white and blue with stars costume/armor make sense – got me? Good.] But don't worry 'cause you have an out.  You see, Paradise Island exists [in certain chronologies] in a kind of bubble wherein time moves super slowly. So by the time the Amazons have their contest and name their champion and Princess Diana leaves the island with Trevor … its 2013 [or whenever].  Which is just [sorry but I need an aside here … watching Streets of Fire and feel the need to point out that you morons also dithered through the chance to make this Wonder Woman movie with Diane Lane – sigh] anyways they or rather she – Wonder Woman shows up just in time to get between a plague of monstrous mythological beasties – monstrous enough to make Ray Harryhausen envious [including Ixion the Assassin – think the Kraken – as in release the – only named Ixion and stepping on Boston] plus the ancient enchantress Circe and the good old U.S. of A.  So what you'll wind up with should be just be your basic sword and sandal, World War II, pulp inspired, creature, sorcery, super hero, giant monster movie.  You get all of that guys?
That just leaves casting the dang thing and well, since that's the easy part because of the limited options so let's start with the easiest choices—and remember what Oscar caliber casts did for Superman: the Movie  Iron Man and Batman Begins—Well, for Hera, Queen of the Gods and patron goddess of the Amazon's [well, technically they have three, but this is a production budget conscious blog post] seems like a good place for an old world presence like Catherine Deneuve's.  And for Hippolyta Queen of the Amazon's … how's about the aforementioned Catherine Zeta Jones. Then for the evil enchantress Circe … let's say someone like Charlize Theron. So onto the must include supporting players Etta Candy and Dr. Julia Kapatelis. For Candy, go with the obvious but perfect choice … the one and only Christina Hendricks and for Kapatelis … you could do a lot worse than my personal favorite overlooked by Oscar actress … Julianne Moore.  Steve Trevor … and there are more than a few decent actor options here [John Hamm wouldn't suck] but for that true blue WWII look … it would be hard to do better than Timothy Olyphant.
That just leaves the big show, Diana Princess of the Amazon's and regardless of what you kids might have read in fan boy dominated forums, Warner Brothers only four reasonable actress options here that have any chance of pulling Wonder Woman off and not one of them is as picture perfect a fit for the part as Zeta Jones would have been in 2000 but here goes … casting Emmy Rossum, Olivia Wilde, Jessica Biel or Evangeline Lilly wouldn't be driving too far off the mark to arrive in unintentional parody movie land.  No really, just ignore whatever pre-pubescent musings you've heard concerning Megan Fox or Brigitte Regan. Fox can't act, she had her chance and she can't end of story and while it's probably unfair plus a tad early to drop Regan into the same category—her prior work hasn't exactly set inside the actors studio on fire so best to steer clear and stick with the above. Which I'll now helpfully pair down:
Let's start with Rossum. Frankly there are a few things to recommend her, not the least which is the simple fact that she knows she should be on the list and has been quietly doing things to remind folks. She signed up for a dog like Dragon Ball: Evolution to say "hey I can do action" and Dare to "hey, I can act too" and even a photo shoot [think it was Vegas Magazine] in a super style garb to say "hey, I can also pull off this look" – now that said, she's also the weakest choice on the list – on basically every level. She's the weakest actress, has the least marquee value, less than wholly impressive action chops, doesn't really have a strong look and is the least popular with geeks I derided a few sentences ago ['cause their "guys that was a bad choice" casting instincts are better than their proactive casting ideas].
What about Biel? Well, she'd be a perfectly solid choice. She can act, she can do action, she has a good look and frankly deserves to be working more [she would have made a great Black Widow] but somehow I'm just not feeling her in the red white and blue. Now, that is kind of arbitrary but what else can I say. Just thinking that maybe Biel poisoned this particular well with a yeti turd called Blade Trinity.
Wilde falls into almost the exact same category. We've seen that she's pretty darn good actress, that she can do action or at least be cast to do action – i.e. she's the kick-ass warrior program in Tron Legacy and she's currently shooting Cowboys & Aliens [which you may feel free to read as the geeks would pretty much f-king love to see her snag the part]. And so would I, but I'm just plain not sure I'd pick her.
That being the case I'm pretty sure you've just guessed who I would pick …   Evangeline Lilly. Now to be fair to the others, they've all got about two inches worth of super heroic height on hee. But Lilly's a damn good actress and more importantly perhaps, is clearly the most naturally athletic actress on the list. She also has what's arguably the best look for the part of the four – somewhere between Rossum's too wholesome to kick a minotaur's ass and Wilde's just a tad too villainess to eat apple pie.  She'd also be a popular choice among geeks but that, in the end, is not the factor that's sold me. That factor would be how she knows – as in broke her self-imposed no movies during Lost rule to work with – one of the maybe three directors who should even be allowed with 100 yards of a Wonder Woman film … Kathryn Bigelow. Which reminds me of the other reason Lilly makes the most sense … because, if the two team up to do something else, it will probably be Last of the Amazons [James Cameron owns the rights] which will kill any chance of making Wonder Woman dead – as in as dead as Jeb Bush's chances of being president.  So my advice – not that you asked, but I gotta fill this blog with something – pull the trigger before your friends at Fox beat you to the dynamic duo.
Just one more piece of advice thing before I sign off – and frankly, this last thing is the most important thing … Do. Not. Fuck. Up. If you're in a suit and on the Warner's lot you might want to read that again because this is basically just for you. You see, Wonder Woman isn't the Fantastic Four or The Ghost Rider or Wolverine or Catwoman; she isn't even Batman, Superman or Spider Man. She is in a category of her very own. Why? Well, take a look around the room. See that woman over there who clawed her way into your little corporate frat house through sheer force of will? She wore Wonder Woman footy pajamas.  Her little sister, who has never read a comic book in her life, uses a Wonder Woman action figure to set her cubicle apart.  Their mom carried a Wonder Woman lunch box to elementary school and their  cool aunt had a Lynda Carter poster on her bedroom wall so large it fucking dwarfed the Peter Frampton poster next to it.  What I'm trying to say here is that if you really want to find out what it's like to have Hillary Clinton, Laura Ingram, Sarah Palin, Tina Fey and basically every woman you know or know of  pissed off at you, as in reaching for their nut-crackers and thinking of yours—Screw around and fuck up Wonder Woman.
Tags: Catherine Zeta Jones, David S. Goyer, Emmy Rossum, Evangeline Lilly, film, genre film, Hippolyta, Jessica Biel, Katherine Bigelow, Last of the Amazons, movie, Olivia Wilde, Steve Trevor, Timothy Olyphant, wonder woman