Dirk |
Political Junkie
5 Sep 2010
Let me ask you a question. It's a really, wreally, important question. I'd like you to take a moment, a minute or maybe two to think about it before you answer.  You may also want to prepare yourself.  Ok. Ready? Here goes … Why is the media so obsessed with Sarah Palin? Ok that answer there might be kind of obvious. She's reasonably photogenic plus regularly says shit that's less than substantive and crazy and therefore perfect for less than substantive – pseudo – high energy three minute cable news – pseudo – debates between the likes of Katrina vandenHeuvel and Patrick J. Buchanan.
So let me ask that again in a slightly altered form. Why are the mainstream media's highest profile political prognosticators writing and talking about Sarah Palin as if she's a viable candidate for the Republican Party's 2012 presidential nomination? Seriously? Think that through for a moment.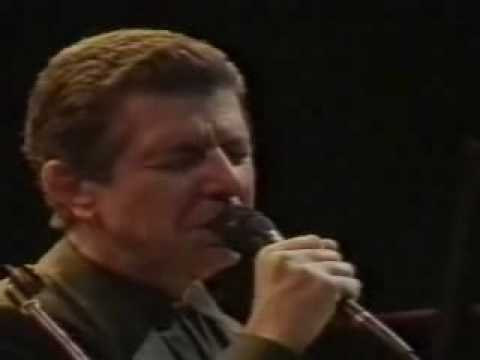 Remember all those polls and pieces from 2008 that told us all that women just plain didn't like Sarah Palin. Just ask yourself how someone who literally scares women can win Florida? Then ask yourself how a Republican who could not win Florida could become president? The answer is simple, they couldn't.  And so, neither can former Governor Palin.
Please feel free to infer a large and dramatic period at the end of that last sentence. So where does that leave us? Well, probably asking the same question of the rest the pundit's 2012 favorites? Mitt Romney?  Should someone who isn't paid to seriously be required to point out that the single whitest and well known Mormon in America isn't going to turn out the same percentage of the Evangelical vote as Bush did or cull the same percentage of Hispanic voters as John McCain managed to hold onto? That means no Ohio, no Florida, no Southwest excepting Nevada and a Texas that the pre-tool makeover numbers crunching Chuck Todd labeled as likely to be in play soon [Youth Explosion + Growing Latino population + Both groups alienation from the GOP].  Do we even need to address the clearly wouldn't win one state outside of the confederacy likes of Mike Huckabee and Haley Barbour? Or Tim Pawlenty who might not even win a single Republican primary outside his home state's.  Or New Jersey Governor Chris Christie? Who to be honest, might be a semi viable candidate if it weren't for how a failed run for the White House in 2012 would make him even easier meat for Newark Mayor Cory Booker [Who is a vegetarian?] a year later.
Those are the names we've all been hearing out the anointed punditocracy and not one of them has rats chance in your crazy cat obsessed great aunt's house of ever being elected President of the United States.  So what's up with that? If they aren't realistic candidates why are we being force fed  them?
There are really two possibilities here … well three now that I think about it. First possibility; they're all going to run, they're the only candidates who are going to run and so they have to be covered. Second possibility; our mainstream media's political punditocracy is completely freaking incompetent. Third possibility; the aforementioned incompetent political punditocracy is pushing a 2012 storyline they know to be ridiculous and unlikely so that the storyline they know to be credible, will still be fresh and exiting copy when the time comes.
Ok true believers, what do you think that answer is … Number One, Two or Three?
Well my answers three. Which means I'm thinking that our mainstream media's worse than incompetent. It means I think they're irresponsible. Worse, that the list of reporters, pundits and political prognosticators who're being so dangerously irresponsible includes about everyone you can think of on the so called professional left. Now maybe it's just me, but from that I'm led to conclude that we – i.e. the actual left – can't trust them.  As in not even a little bit. As in not any of them. Not Dylan. Not Chris. Not Ed. Not Keith. Not Rachel. Not Adam. Not Chris. Not Glenn. Not Joan. Not Katrina. Not David. And especially not Arianna.
You probably want me to hurriedly back up my bullshit after all that and fortunately that's easy to do, as in with one name easy—the name of South Dakota Senator John Thune.
Who, I assure you, will be the Republican nominee in 2012 [assuming he runs and isn't a complete moron]. And more importantly, he's the only possible GOP nominee who might win.  Why? Well, he's the one candidate who would secure the base broadly speaking and offer a good-lookin' counter-punch to Obama. Because the simple fact of the matter is that Thune and Obama are kind of bizarro twins … They're both tall, lanky, basketball playing, articulate and telegenic, they're the same age, they were elected to the Senate the same year and just as Obama was dubbed the most liberal U.S. Senator, Thune has been anointed the most conservative [the American Conservative Union scored Thune a "perfect" 100]. Like Huckabee, Thune's a devout Christian, but not a Chicken-fried Evangelical and so will be more palatable to Suburbanites and Soccer Moms. [We still calling them that?] He might put California in play as she went to college in L.A. and has strong ties here. And with a goddamned freak show worth of ridiculously flawed Republican presidential wannabes running around he's the only one who genuinely scares me.  And if you, like me are a Democratic Party Activist, volunteer, type individual [calling yourself a progressive is just a way to not take responsibility for the practical implications of your politics] he should scare you too.  Thune beat Obama's Rabbi Tom Daschle to win his Senate seat. He's kept his head down doing policy stuff and we all need to stop talking and writing about Sarah and Newt and Glen Beck and Park 51 so that we can fucking destroy him before he's President.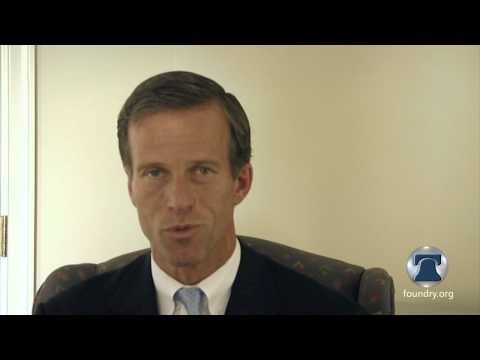 So anyway I'd like to close with a story. The other day I was thinking about some of this after watching way too much CSPAN [don't judge, I'm a junkie and can't help myself].  I turned on Boogie Man, you know, that great – well pretty darn good – documentary chronicling the career legendary Republican political operative Lee Atwater. A particular detail caught my attention. You see, back in 1988 Atwater correctly identified Bill Clinton as the only democrat who had a chance in hell of taking his boss – the first President Bush down – and so he made it his business to take Big Bill down before he could do just that. Atwater was diagnosed with cancer before he could and we know how that turned out; but Atwater's anti Clinton effort became Whitewater and Paula Jones and finally impeachment.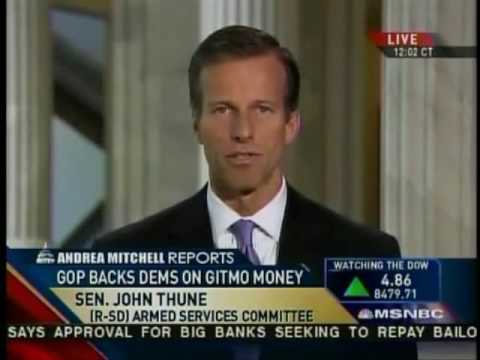 That's what your friend and humble narrator here at 2112 wants for Senator John Thune—only I want it early. I want the man beaten into an un-electable pulp by every liberal with a show, a regular commentator slot, a column, a blog or a goddamned Twitter account from now until the exact moment he squeals like Ned Beatty, begs for mercy and crawls the fuck back to South Dakota on bloodied knees.  And because that's what I want, I'm acutely aware of a simple fact … That every segment, every post, every article, every tweet wasted on non threat national jokes like Sarah Palin is John Thune that much closer to the White House.
Tags: 2012, GOP, Gov Chris Christie, Haley Barbour, john mccain, John Thune, mainstream media, mitt romney, mormon, presidential nomination, professional left, republican party, sarah palin, Senator, South Dakota, Tim Pawlenty, viable candidate