Dirk |
Comic Book Geek
,
Film Fanatic
5 Mar 2011
Ok so in a way that is wholly disconnected from any subconscious attempt to avoid penning the "Why My Twitter Avatar isn't Red" post that's been kicking around in my head for a week or so … Extreme insomnia + the other day's musing over the effect a Buffy The Vampire Slayer successful T'Challa: The Black Panther series would have had on the culture has left your friend and humble narrator thinking about what the oft in development Black Panther film could look like.  Which is to say:  Decidedly in the mood to indulge in yet another round of one of my absolute favorite pastimes: The Preemptive Casting Call!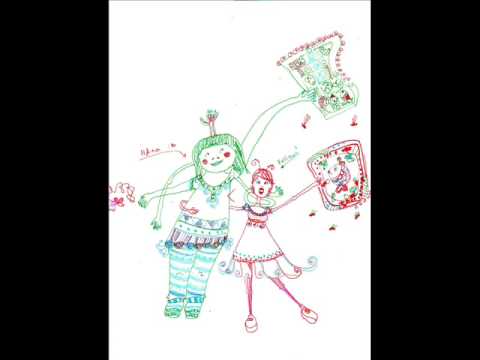 Unfortunately where T'Challa's concerned the question of casting a film adaptation isn't simply a matter who, it's a question of which. As in which Black Panther the ideal whomever should be called upon to portray. There are at least three versions of The Black Panther running around the Marvel Universe (I'm talking mainstream continuity not alternate realities here). And make no mistake, none of them belong in the same movie.
There's the Doc Savage meets The Phantom jungle adventurer Black Panther. There's a  Daredevil of Harlem urban hero Black Panther. And there's an Iron Man slash Captain America of Africa mashup Black Panther—that's been both popular with comic creators and spectacularly unsustainable for about the last decade or so.  That is not a comic 2 film problem that's in any way unique to the Black Panther or anything, but it is kinda acute in T'Challa's case, because the three versions called out above, they represent more than alternate characterizations, they represent as many as three fairly distinct literary genres.
Now, chances are that any film resulting from the latest buzz outbreak will be based on that third option.  Just as any film produced back when Wesley Snipes was in the driver's seat would likely have been based on the second.  But I'm gonna go out on a limb and say neither would work very well because The Black Panther is neither a superhero for science nor a costumed Blaxploitation vigilante … he's a pulp adventure hero. He's Professor Challenger.  He's Allan Quatermain. He's Tarzan (from the books not the movies). Only he's better. He's them guilt free. Like Tab, only jungle heroic. You see, the particular brilliance of T'Challa as a character concept, is that it explicitly reclaims for Black Africans the stolen title of "Lord of the Jungle" and even does it one better by adding the super-scientific knowledge and just better than human physical traits of a Clark Savage JR to the mix. He's greatest hunter. The best tracker. Smartest. Lord of all he surveys by merit as well as birthright. When a forgotten temple needs to re-discovered or a mythic lost city explored … he get's the call. And frankly given the odd problematic history that particular literary milieu, creating T'Challa was and remains an astonishing accomplishment for a pair of Jewish guys from New York and one for which they've never quite received accurate credit in my opinion.
Its sad, but for years after Stan Lee and Jack Kirby came up with The Black Panther, their peers kept churning out one ridiculously insulting minority character after another—and I'd pause to go into just how insulting some were, but the late Dwayne McDuffie and the nice folks over at Harvey Birdman Attorney At Law have basically already covered all that so,
So the thing – the aspect – beyond potential entertainment value – that makes The Black Panther worth making a movie about, is the part where he reclaims usurped adventures like King Solomon's Mines, At the Earth's Core, The Face in the Abyss and hundreds if not a thousand other stories from all the Kiplingesque white hero dudes who let's just say borrowed them from their rightful owners.  By happy accident that fact also provides an easy and oft trod template for a screenwriter and director to follow. A Black Panther film done right, is gonna have a lot more in common with say Sky Captain and the World of Tomorrow or The Mummy Returns or Kingdom of the Crystal Skull (sans the massive and utterly inexplicable suckage train of course) than with Iron Man or Spider Man or The Dark Knight.
So which characters from the comics does that leave us to cast beyond T'Challa/The Black Panther himself … Well, his father T'Chaka and stepmother Ramonda (who someone should really re-name N'Yami), his little sister (think Pat Savage) Shuri, and then – given a Moon Pool like setting drawn from say The King Solomon's Frogs storyline … villains and supporting types starting with the European mercenary leader Ulysses Klaw, the villainous financier and tomb robber Silas Mourner, the mercenary's top lieutenant Erik Killmonger, the villainous North African potential love interest Princess Zanda and finally the stalwart n true love interest American diplomat (think a start of her career Susan Rice) Monica Lynne:
T'Chaka is really a no-brainer … Laurence Fishburne. Because who else other than Morpheus himself could be The Black Panther's father. Yeah sure you could go with a Sydney Poitier, Morgan Freeman or James Earl Jones, but it'd frankly be more fun to drop those two into any interesting uncle, advisor, supporting cameos the screenplay churns up.
N'Yami is similarly easy to land a casting bead on … Angela Bassett. I mean honestly, who else would you cast as the mother of the world's most kick-ass black man? It's not even really much of contest, right? And no, the irony of casting these two is not lost on me.
Shuri is bit tougher because the most of the age appropriate options are all a tad off the mark vibe wise and the part could be cool and substantial or fairly freaking – as in cameo – small, but I'm going to put 2112′s dime on CSI Miami's excellent: Megalyn Echikunwoke.
Ulysses Klaw was maybe the toughest call here because he's the only character who'll be crossing over from back-story – invading Wakanda + killing T'Chaka – to being an adversary of the adult T'Challa.  Which means he'll have to be both noticeably older than the lead actor but threatening never the less. Now to my mind if someone's going to get to off Laurence Fishburne it should be someone just as freakin' cool, like say … Chow Yun Fat.
Silas Mourner – aging billionaire looting antiquity for the magic that could extend his life – could really be assailed by any one of a number of veteran English scenery chewers.  But when I thought about it, only one name popped into my head … Christopher Plummer's. The dude's a truly great actor who goes deliriously evil with the best of them, clearly has grand time doing so whenever he gets to and for some reason hasn't been asked to in a while.
Erik Killmonger was honestly another no-brainer. You see, in a lot of way's Killmonger's always been portrayed as the Panther's ultimate physical challenge, as the one guy who might actually take him in a straight-up fight (Chuck Norris from Way of the Dragon only more so). So all you have to do to come up with the right name is take your second choice for T'Challa then cut-n-paste it in here – which in this case left me with … Djimon Hounsou.
Like Klaw and Mourner, Princess Zanda is kind of a tough call because the part – well type of part –  the might be bad might good femme fatale is often best assailed by a relative unknown – i.e. Catherine Zeta Jones back when she was Sala in The Phantom.  Now I'm not sure why exactly but the first person who popped into my head was … American Gangster's Lymari Nadal. She's clearly talented and she could clearly do with a bigger part.
Now about the "re-imagined" Monica Lynne and by re-imagined I mean ditching the whole Mahogany inspired singer back-story and running with that Susan Rice thing (what?).  More to the point: Has the world really slipped down into such a sorry state that I really need to type Zoe Saldana's name here? Honestly? Can't we all just agree that she should have the part and move on? She's action flick friendly, box office friendly, and a solid actress to boot.
Frankly, I kind of feel the same way about casting T'Challa (The Black Panther) himself. I mean, yeah, there are nine man "Who should play The Black Panther" lists floating around filled guys who could honestly play him. And as lists like this go, that lists isn't so bad. Not when you compare it to heartfelt suggestions that Meagan Fox be allowed to play – well – anything, anywhere ever.  But when you get right down to there's only one guy who's pitch perfect for it. Who's got the action chops a couple of times over (Red Belt in particular springs to mind), the acting chops to do honorable and regal and science adventurer in his sleep, who will inspire much geek glee on account of his memorable turn in Joss Whedon's Serenity and whose time to step up to leading man  has simply come … Chiwetel Ejiofor!
Ok. Now before you get to it, just gimme a good minute to duck.
Tags: Angela Bassett, Chiwetel Ejiofor, Chow Yun Fat, Christopher Plummer, Djimon Hounsou, Laurence Fishburne, Lymari Nadal, Megalyn Echikunwoke, The Black Panther, T'Challa, Zoe Saldana