Dirk |
Film Fanatic
,
Pop Culture Addict
30 Jul 2011
Ever since being basically forced to sit through the otherwise utterly forgettable Tom Hanks vehicle  Larry Crowne (what, don't judge … that said forced) I've kinda been wondering if Gugu Mbatha-Raw's Talia was the black "manic pixie dream girl" the folks over at Racialicious have kind of sort of been searching for-asking about since mid June. Or, if Talia represented a rare female "magical negro," and more to the point of the rant you're about to stumble into, if the fact that's a valid question means that maybe the Racialicious crew have been looking in the wrong place.  If there aren't any "black manic pixie dream girls" because they're all men? If the magical negro, is in effect, a manic pixie dream man?
"Mbatha-Raw's character Talia is a free spirited, scooter riding classmate of Larry Crowne, who is ultimately responsible for teaching him how to have swagger and gain the attention of his on-screen crush, Julia Roberts"
You see, Racialicious has defined the manic pixie dream girl as epitomized by Zoey Deschanel as "an unreal amalgam of white male fantasies" … which is to say as character archetypes separate from their plot function (i.e. helping the male main character find himself, love life again, or overcome some obstacle).  And being kind of stickler for defining ones terms correctly when engaged in this kind of shit, I am just not sure that's possible. Shouldn't they be asking which black characters have the same function as manic pixie dream girl's and which character type typically functions that way for black male protagonists? Since that's a thornier question than simply asking which black celebrity represents "an unreal amalgam of black male fantasies" I can see why they'd choose to skip over the larger question, but your friend and humble narrator here at 2112 isn't here to make things easier on himself and I will, therefore, endeavor to answer all three.  Well, that first question, the Racialicious question, is actually easy, because its premise is so flawed.
"Like the Magical Negro, the Manic Pixie Dream Girl archetype is largely defined by secondary status and lack of an inner life. She's on hand to lift a gloomy male protagonist out of the doldrums, not to pursue her own happiness."
Who Is the Black Zooey Deschanel (aka ultimate manic pixie dream girl)? No one. Zooey Deschanel isn't even Zooey Deschanel as they've defined her. Not that I'm exactly a qualified  spokesman for the opposite-sex fantasy lives of white males, but even from my POC detach I can safely inform you that Ms Deschanel is not an unreal amalgam of white male fantasies in that she is not, strictly speaking,  a fantasy object. Christina Hendricks is a fantasy object. Angelina Jolie is a fantasy object. Zooey Deschanel is perhaps the penultimate white male "dream girl" … but that's a whole other thing. The difference being that whereas 99.9% of the planet's males – white and otherwise – understand that they will never even be in a room with the unreal amalgam of fantasy that is Angelina Jolie, Deschanel is experienced as a possibility.  As a fantasy Jolie is wholly unattainable, seen as not of this earth and as not to be compared to mortal women. By contrast, "dream girls" like Zooey Deschanel and Natalie Portman are seen (however foolish this may seem) as elusive but attainable. And that quality, the vague unsupportable notion that you could meet "a Zooey" in real life is, in some respects, the thing "dream girls" are in the business of selling.
It occurs to me that some subconscious recognition of the difference is probably what fosters the suspension of disbelief level necessary for a 100 pounds worth of Jolie to regularly "realistically" portray a one woman killing machine onscreen. So here's a handy rule of thumb to distinguishing between the two onscreen archetypes … If you're watching a film, wherein an actress has just killed a horde of non slasher-killer enemies and that actress is not Summer Glau, she is, most likely, an object of fantasy in the Jolie mold. If on the other hand you are a woman watching either a romantic comedy or relationship dramedy of some kind with a heterosexual male who is watching willingly, you can safely assume the heroine of said film has attained or aspires to dream girl status. Got it? Good.
Unfortunately even in a form modified as above, there's another problem with the whole "who's the black Zooey Deschanel" question, as its been asked. It presumes that a penultimate white male dream girl is white and that a penultimate black male dream girl is black.  And you hardly need me to explain how not true that assumption is in real life. But on film it's a tougher question. Well, not so much in second instance but very much so in the first (please don't take that the wrong way). It's simply me acknowledging the fact that men of color don't exactly have the option to not consume many of the same fantasy women and dream girls as their white male peers. Our top ten rankings – so to speak – tend to be different, but at least where film and television are concerned our options are mostly the same. Which is sad and all, but also isn't just a one way thing. Emma Stone's male fan base certainly contains more than three or four persons of color and Zoe Saldana's clearly contains a few million white dudes. (Please note the obvious and inherent rub there).
You see, while the Hollywood-New York axis has pretty much always aided and abetted white male "fantasy" by including woman of color … offering them the Zoe Saldana's, Maggie Q's and Sofia Vergara's of the world on a regular basis. Excepting the mid 90s (read: Nia Long's career)  it's tough to identify a non-white actress being cast in plain dream girl roles in non-white films who isn't pulling double duty as a killer fantasy object in mainstream films.
So no, there isn't a penultimate black manic pixie dream girl because there aren't really enough onscreen candidates for the title for one of them to have crossed over from being a "she" to being an "a" … there may be one laboring away on a sitcom or on UK television but on film, not so much.  (Note: Racialicious expanded their search by including the music industry, but that seems like a weird place to find an archetypal character personae to me.)
Now about that second question: Which typically black character archetype performs the same in-story function as the manic pixie dream girl? Easy: The Magical Negro … Hence my easily-immediately reached confusion over Gugu Mbatha-Raw's character type status in Larry Crowne. It's not hard to see once you've gotten clear on the idea that the manic pixie dream girl is more than simply an idealized feminine character type. Think about it, magical negros are characters with rather vaguely defined otherworldly qualities who serve as plot devices, who appear in stories to help white guy protagonists get out of trouble, help them recognize their own faults and overcome—stuff. Doesn't that sound kind of familiar to you?
I'd argue that it is only difficult to identify Gugu Mbatha-Raw's Talia as gender bent spin on the magical negro because she's all dressed up in manic pixie dream girl cloths (No, really. She literally has a public storage unit filled with a stores worth of hipster thrift store gear) and because it would be fair to say that in addition to fixing the white guy in questions life, she essentially shares the plots romantic duties with Julia Robert's. Raw gets all of the Pixie style courtship-makeover-life fixing, Roberts mercifully handles the "kissy-kissy" stuff.
However, you almost can't help but walk away from the proceedings with harbored suspicion that the confusing courtship like bits of the film are more the result of Mbatha-Raw having simply been cheaper to put on a film set than Roberts. There's no way to prove that here of course, but film is deconstructed in a way that reminded me of The Expendables; which is to say in a way that allows for the maximum number of marquee names to appear by ensuring that they have a minimal number of scenes together.  Now that's only important because the answer to my original magical negro or manic pixie dream girl revolves around screenwriter intent. If Raw's character was paired back and Robert's built up because Hanks was say uncomfortable with the idea of a May – December romance, she probably counts as a black manic pixie. If however she her role was expanded to make Roberts participation cheaper, even with all the scooter riding, she probably counts as a magical negro. And that does, now that I've typed it and thought about it, answer the second question I've set out to … Yes. The magical negro and the manic pixie dream girl do perform the same function in story, operate in much the same way (bromance vs. brief romance aside) and are aided and abetted as they do so by a similar – otherworldly – esthetic.
[Insert Christopher Lee doing Dracula voice here] Third:  So. Which character archetype offers the same yeoman's service to black male protagonists? Well, that's such an easily answered question, you hardly need to think about it, the "white shadow" … but since I only just now thought of calling it (a type a character anyone who happens to be reading this could name more than a few examples of) that, you may want me to spend one or two words defining the term. A "white shadow" is a gruff or hardnosed or gruff and hardnosed but benevolent guardian—a fairy godmother or godfather, less a character more of a ghostly presence hovering over the film. A white shadow often though not necessarily disconnected from society (and therefore its race related ills) but definitely positioned above those evils and the bigotry they've engendered in others. He or she says and does whatever needs to be said or done in order to keep the black male protagonist on the path to post-racial triumph by first introducing their protégés to then working to facilitate their entrée into the wider world beyond "blackness" They function as composite parents-mentors-best friends, helping with homework, specialized talent development, romance and even generalized life skills as necessary. Because they are assisting the black characters escape from the confines of blackness and enabling their acceptance into the opportunity rich world of whiteness, they are frequently the targets of attacks from representatives from both communities and always subject to suspicion or scorn from the white (so as to better demonstrate their near-saintly virtues). If you've recognized those tropes and traits in Dangerous Minds' LouAnne Johnson, Finding Forrester's William Forrester, Freedom Writers' Erin Gruwell and The Blind Side's Leigh Anne Tuohy you aren't alone … Hell, one of my favorite comedians, Bill Burr, does a damn funny bit about how he's seen the trope so often in films, that he feels like he should actually know a white person who "saves ghettos."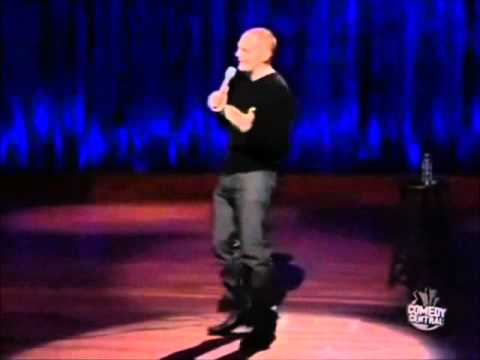 Why Hollywood is so invested in telling the white shadow's story over and over to the point of exhaustion, while producing comparatively few portrayals along the lines of Stand By Me or Stand and Deliver is a mystery. But if you're looking for an otherworldly character type with a plot function parallel to the manic pixie and the magical negro, the white shadow's habit of swooping in to save black people with talent or athletic ability who need saving from themselves provides it.
Yes that's depressing, and also true.
Tags: Gugu Mbatha-Raw, Larry Crowne, magical negro, manic pixie dream girl, white shadow, Zooey Deschanel